News, Events and Training
2nd Open GMI Experiences - Golf, Pitch&Putt and Paddel tournament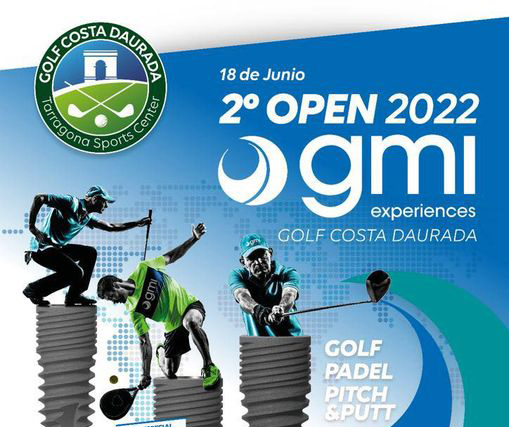 After the success of last year... we repeat!
The 2nd Open GMI Experiences of Golf, Pitch & Putt and Padel will take place on June 18 at Golf Costa Daurada.
Participate and have fun with GMI!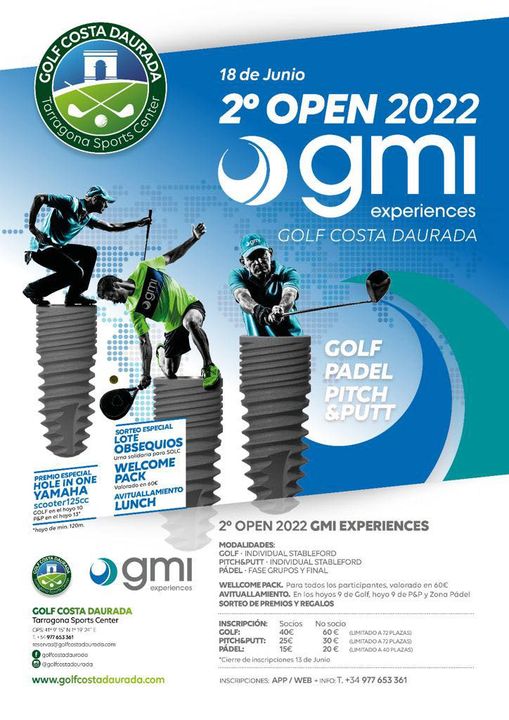 GMI at the Formula 1 Spanish Grand Prix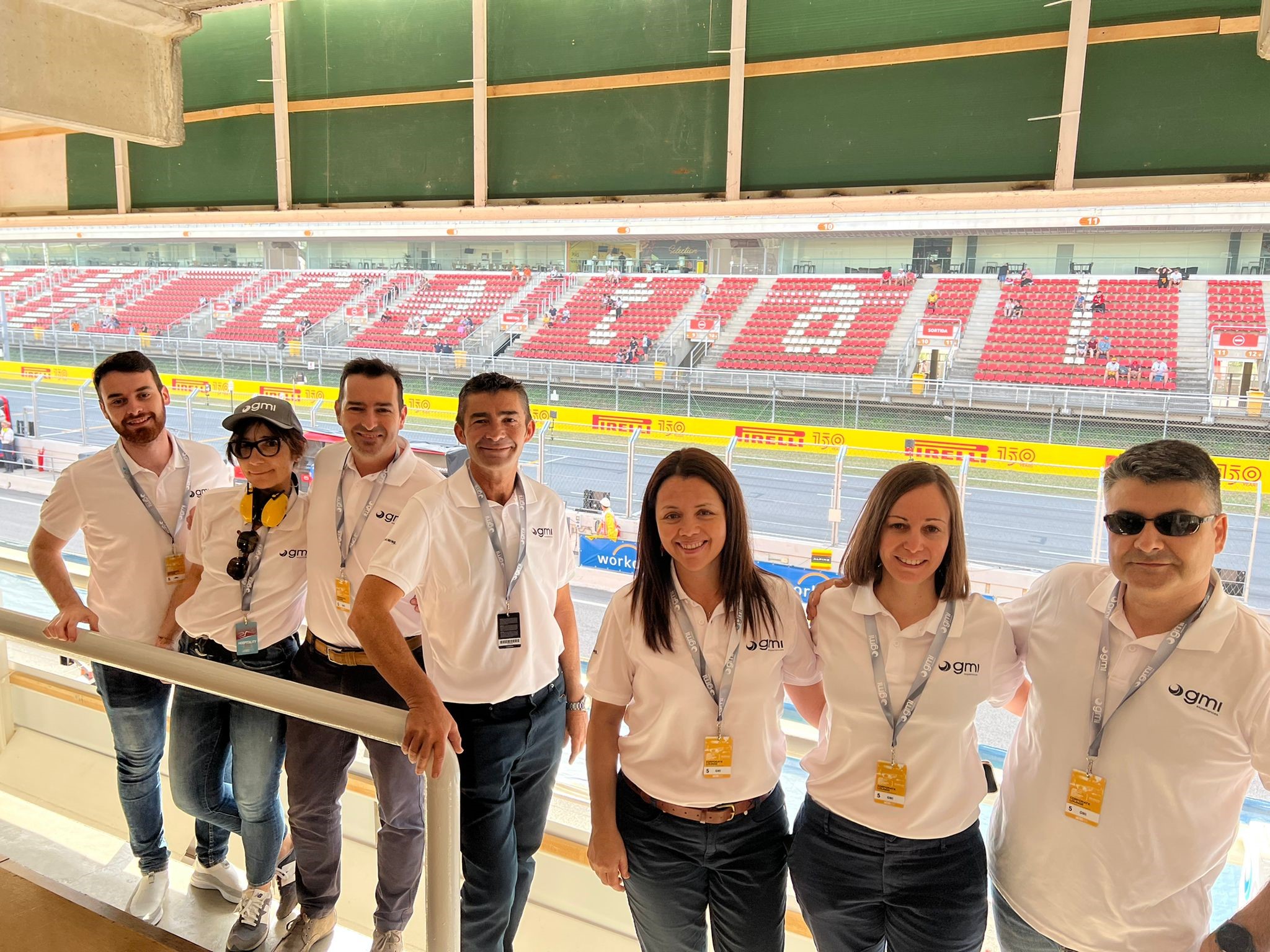 Last weekend we were able to enjoy the 2022 Formula 1 Spanish Grand Prix from our GMI Corporate Lounge space at the Circuit de Catalunya.
On June 3, 4 and 5 we will enjoy the Moto GP Championship of Catalonia.
Are you going to miss it?
Visit to our subsidiary in Morocco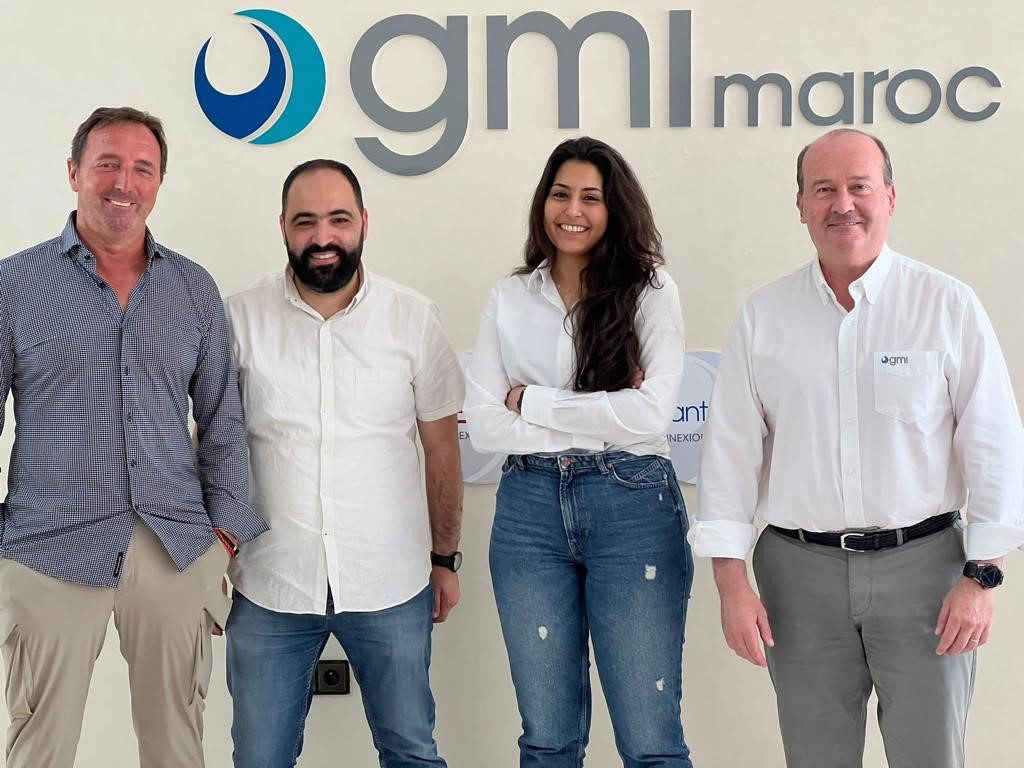 This week Santi Llata, Commercial Director of GMI Spain, Morocco and Portugal and José Luis Manglano, CEO of GMI have been visiting our subsidiary in Morocco.
It is very important to be in contact with our subsidiaries to continue advancing in providing the right solution for each market.
GMI Colombia at the 6th International Congress of Oral Implantology and Periodontics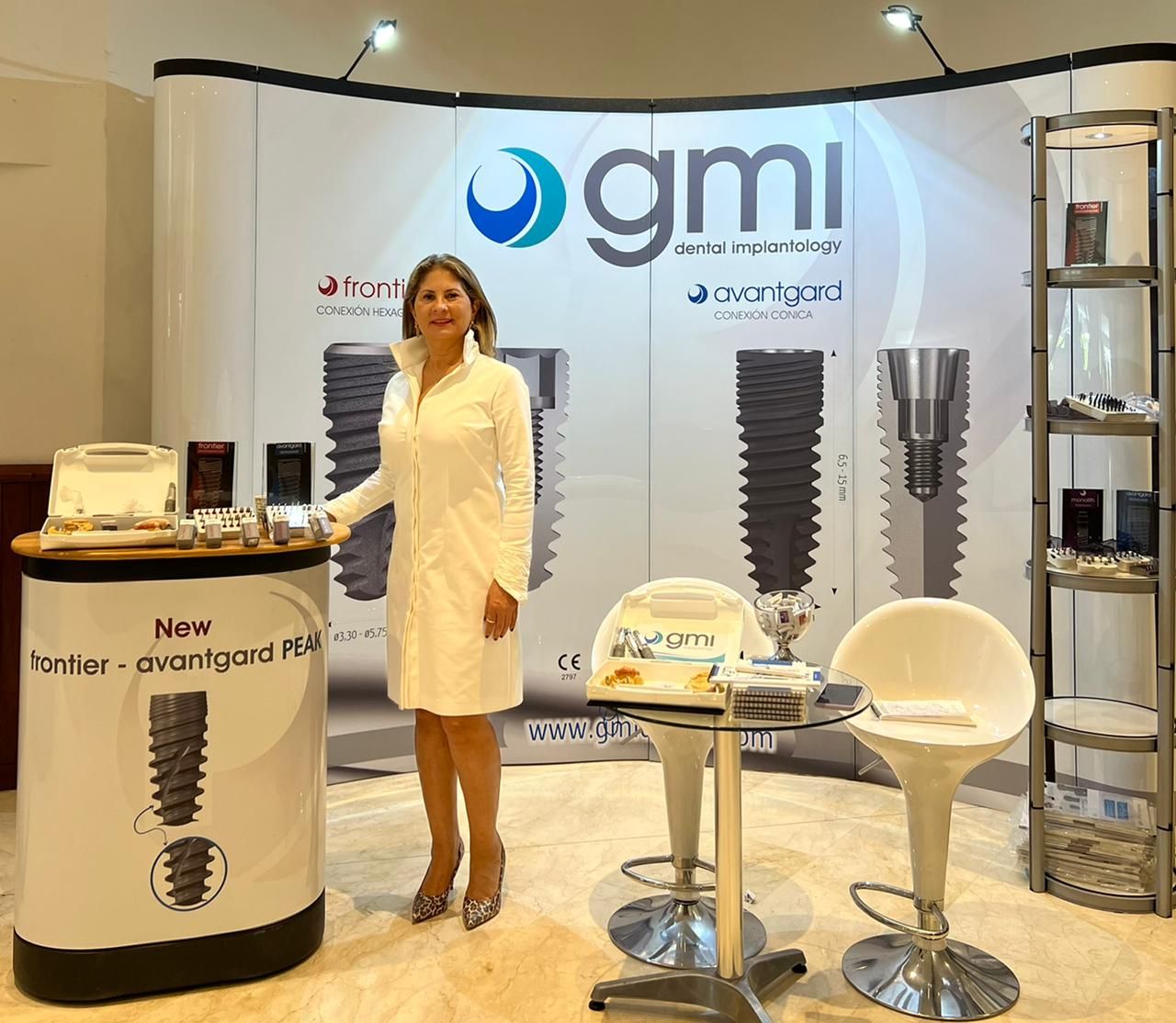 Gmi Colombia was present at the 6th International Congress of Oral Implantology and Periodontics, sharing with the Colombian Society of Periodontics, Santander Regional, with the participation of Dr. Juan Carlos Rueda from Ecuador representing GMI.
In this event from the city of Bucaramanga we were able to share with periodontists and rehabilitators from the region, who were the first to learn about our new implants: Frontier Peak and Avangard Peak.
Dr. Luz Aida Rivera, manager of GMI Colombia, had the opportunity to talk with several attendees, show them our entire catalog of implants and accessories and present the Peak reference for the first time.
Presentation of PEAK implants in Montélimar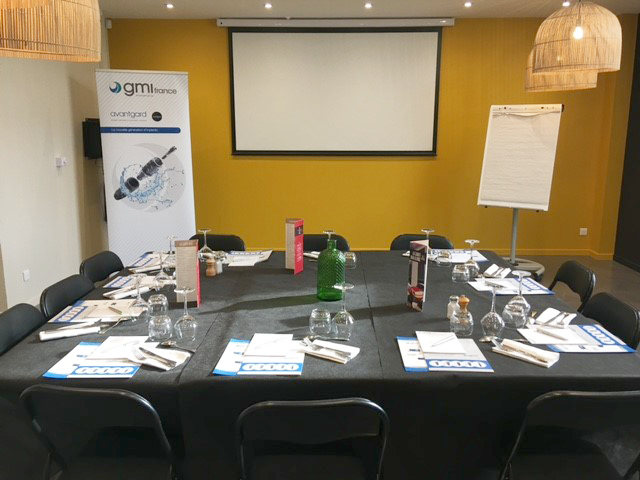 On May 12, GMI France carried out the presentation of the Frontier PEAK and Avantgard PEAK implants at the 1st Study Club of the year 2022 in Montélimar.
Thanks to the speakers, doctors BAUFLE and COGNE, and to the participants.
See you at the next Study Club "Taking optical impressions with the HERON camera" (presentation, tips and tricks) on Thursday, September 22, 2022 from 2:00 p.m. to 6:00 p.m.
Visit of the professors of the Universities of Castellón and Pais Vasco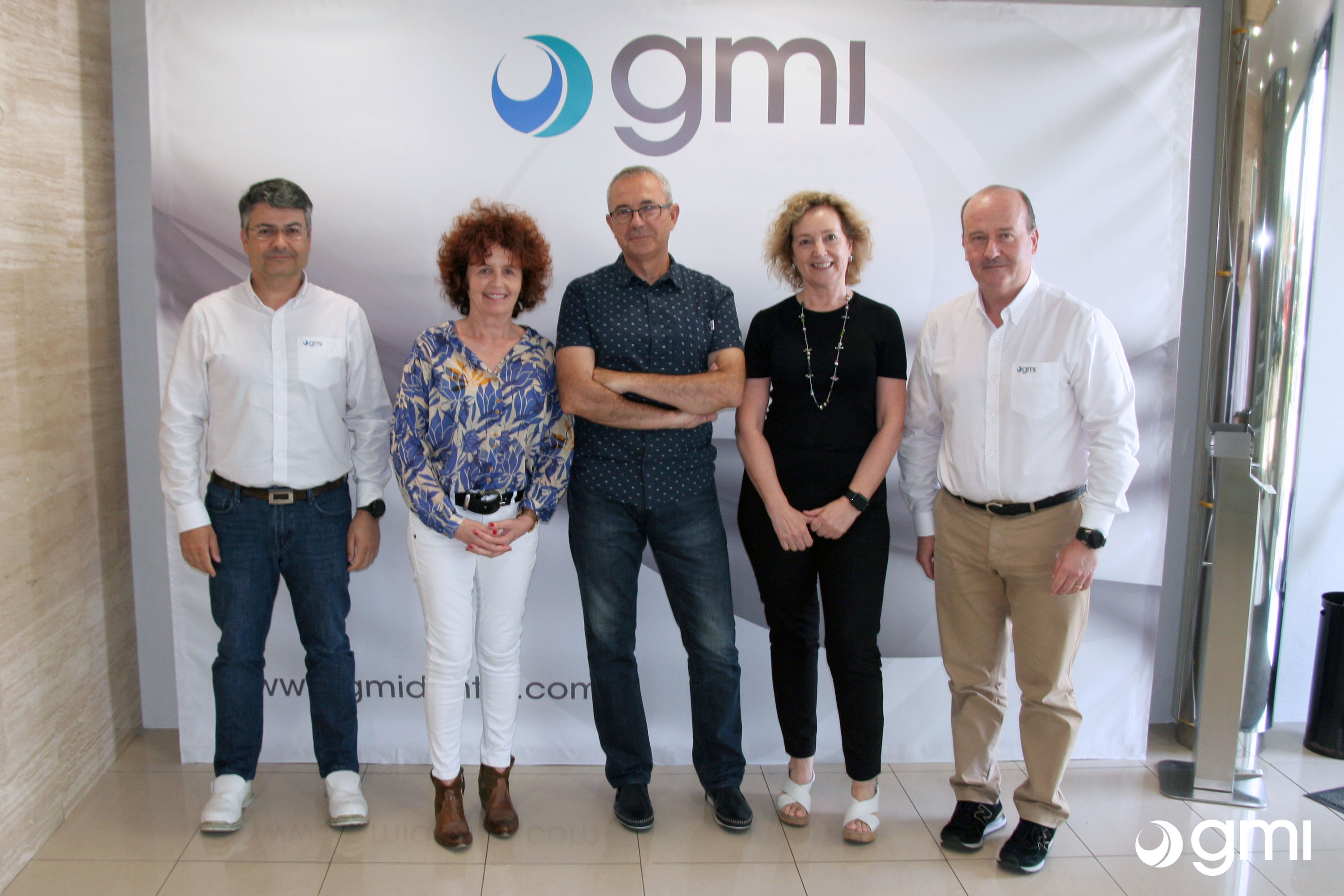 Last Thursday 12th, we welcomed Isabel Goñi and Mariló Gurruchaga, professors from the University of Pais Vasco UPV/EHU, and Julio Suay, professor from the Jaime I University of Castellón, to our factory for the follow-up meeting on the research projects that we carry out jointly.
Training for the fourth group of GMI commercials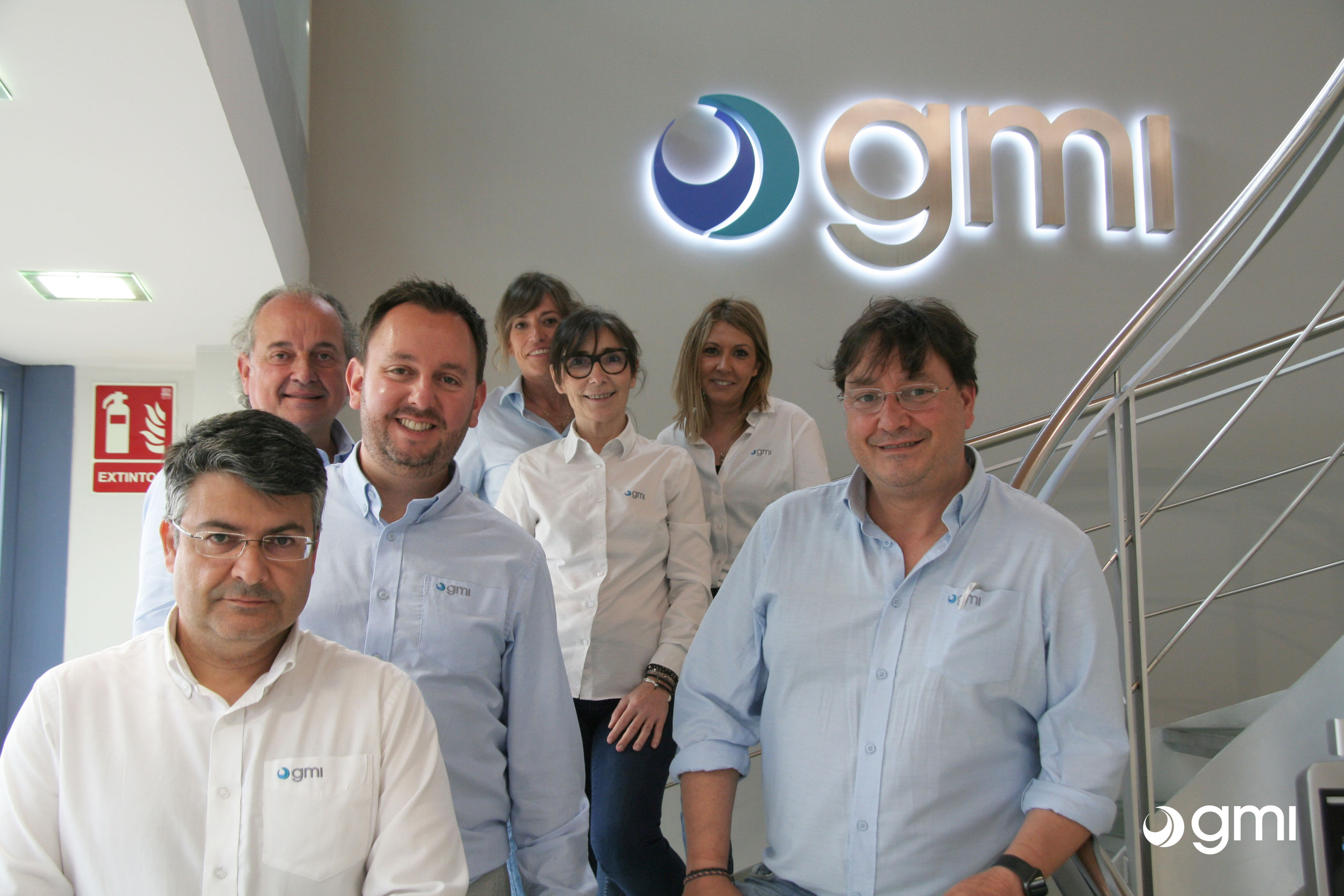 Continuing with the Training Plan for the GMI sales team, this week we received the fourth group of sales representatives from the North Zone at our factory.
They have been able to see first-hand the entire manufacturing process of our implants and abutments. Training that allows customers to transmit all the security and confidence that our products deserve.
Visit and Guided Surgery Workshop with doctors from Peru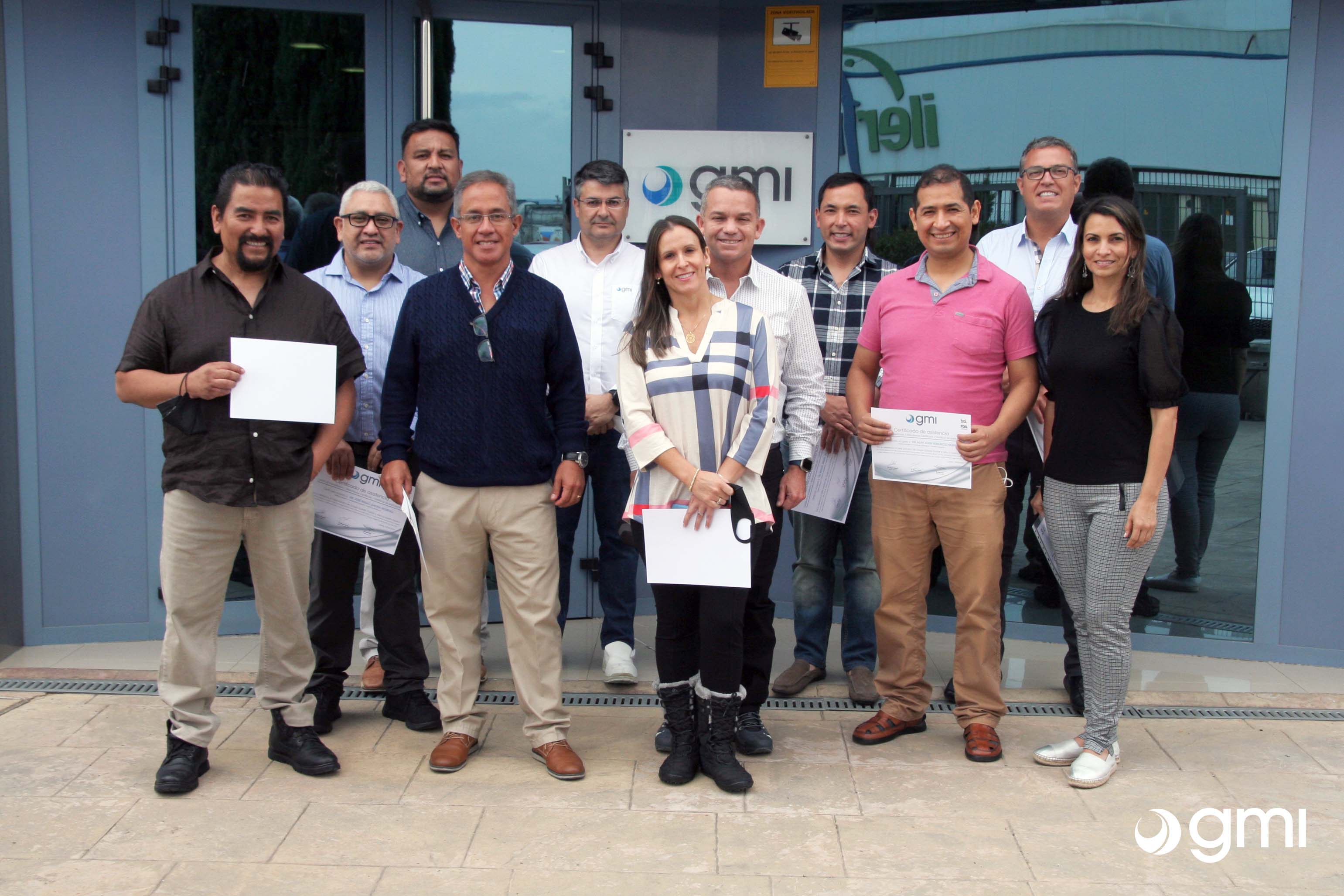 Yesterday, April 19, we received in our factory a group of doctors from Peru accompanied by our subsidiary manager, Mr. Tanya Castro.
The doctors visited our facilities, learning about the entire manufacturing process of our GMI implants and abutments, and held a Frontier Guided Surgery Workshop with Dr. Raúl Ruiz Vera.
Thank you very much for trusting our products!
GMI France at the "Euro Implanto" congress 2022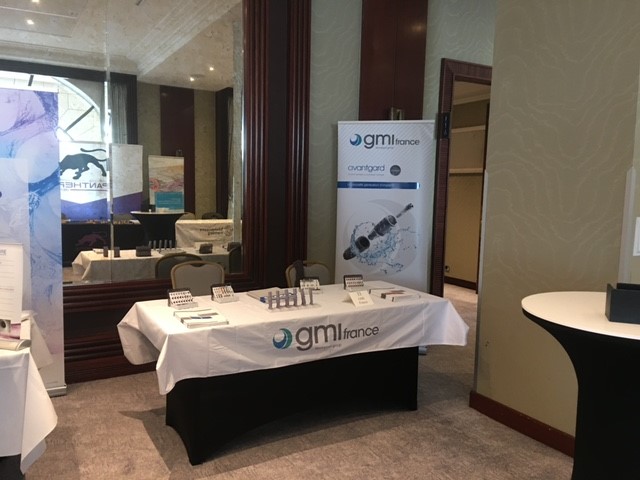 On April 7th and 8th, GMI France is present as a Gold Sponsor at the "Euro Implanto" Scientific Congress which takes place every 2 years in Nice.
Yesterday Dr. Laurent Bluche gave the conference: "Post implant extraction 1999/2019, 20 years of clinical simplification".
Congratulations on the great job!
GMI Colombia shaping the future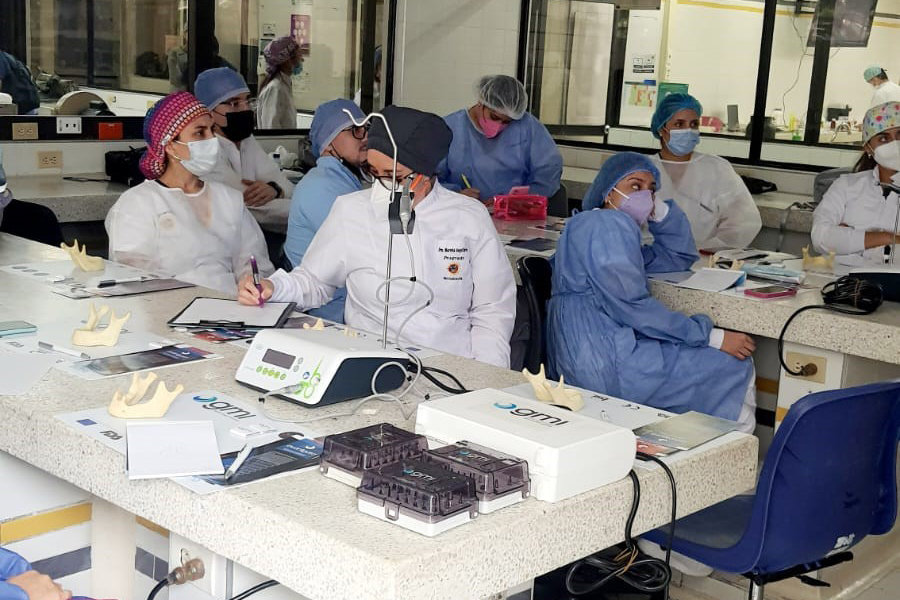 As part of the initiative to support university students, GMI Colombia provided training to postgraduate students in periodontics at the Universidad Santo Tomás from Bucaramanga.
This was a day full of new learning and experiences that will make these future periodontists grow.
We thank teachers Julián Cuadros and Jaime Serrano for having opened the doors of their classroom to show their students how dental implantology can improve the quality of life of their patients, hand in hand with GMI.