News, Events and Training
"Soft tissue management" course in Bilbao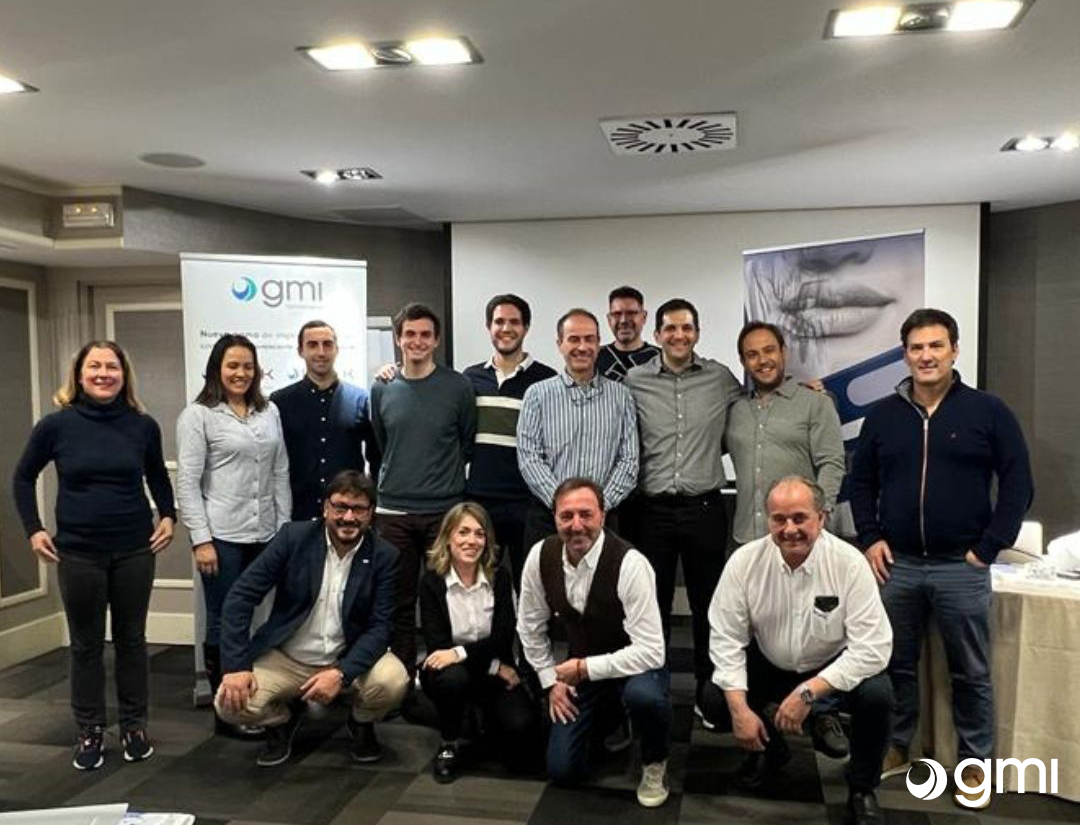 On the 16th, the course "Soft tissue management" took place in Bilbao, conducted by Dr. Alfredo Uequín.
The course had a theoretical part of 4 hours and a practical part.
Thank you to all attendees for your participation"
#gmidentistryeducation
Course "Khoury Technique on patients" in Barcelona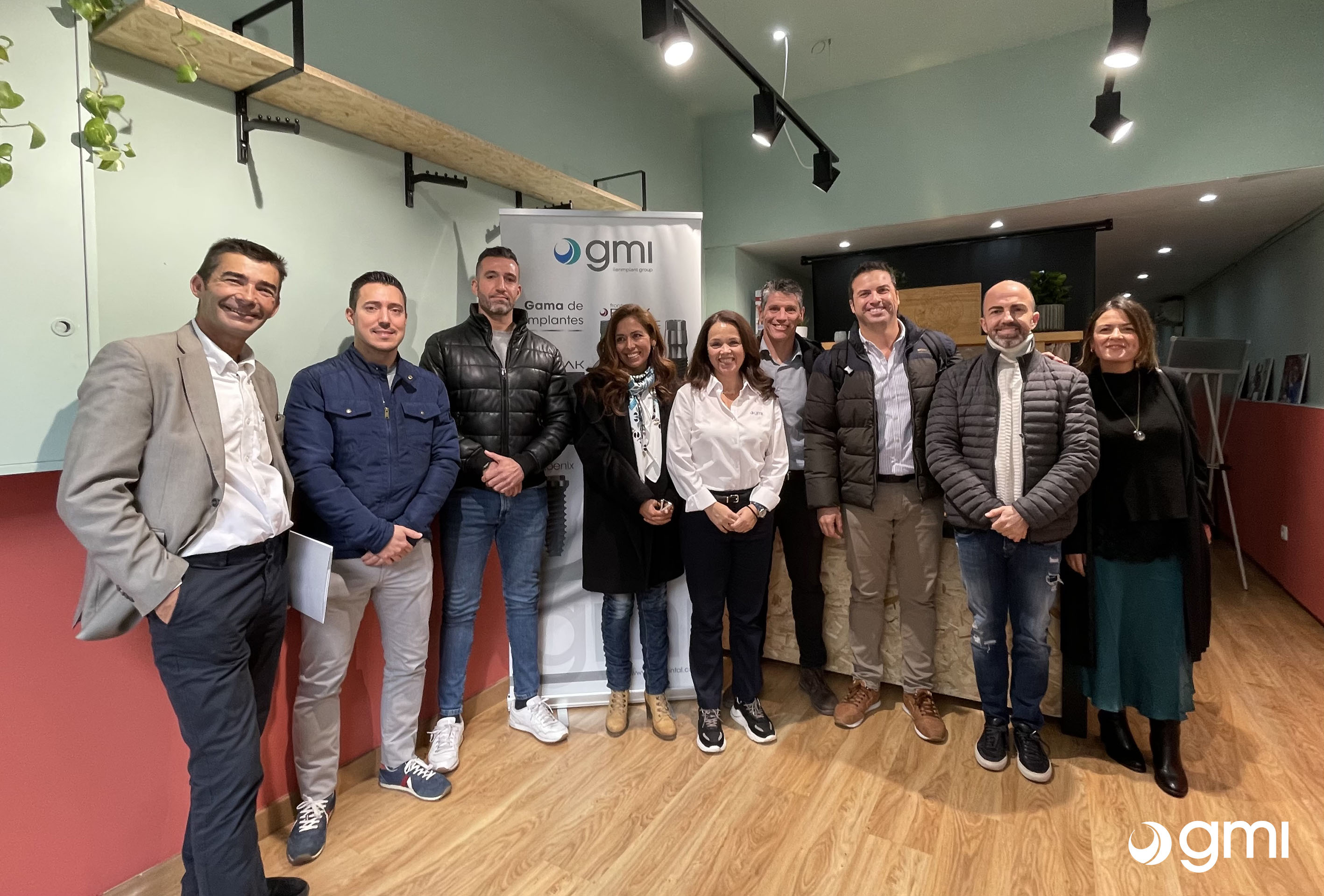 On November 25 and 26, GMI was present at the course "Khoury Technique on patients" carried out by doctors Sergio Rodriguez and Daniel Capitan and organized by the "Clínica Social Acción Planetaria" in Barcelona.
Our thanks to Dr. Christian Vargas and Veronica for allowing us to be part of the team.
Presentation of GMI Frontier PEAK implants at the UIC of Barcelona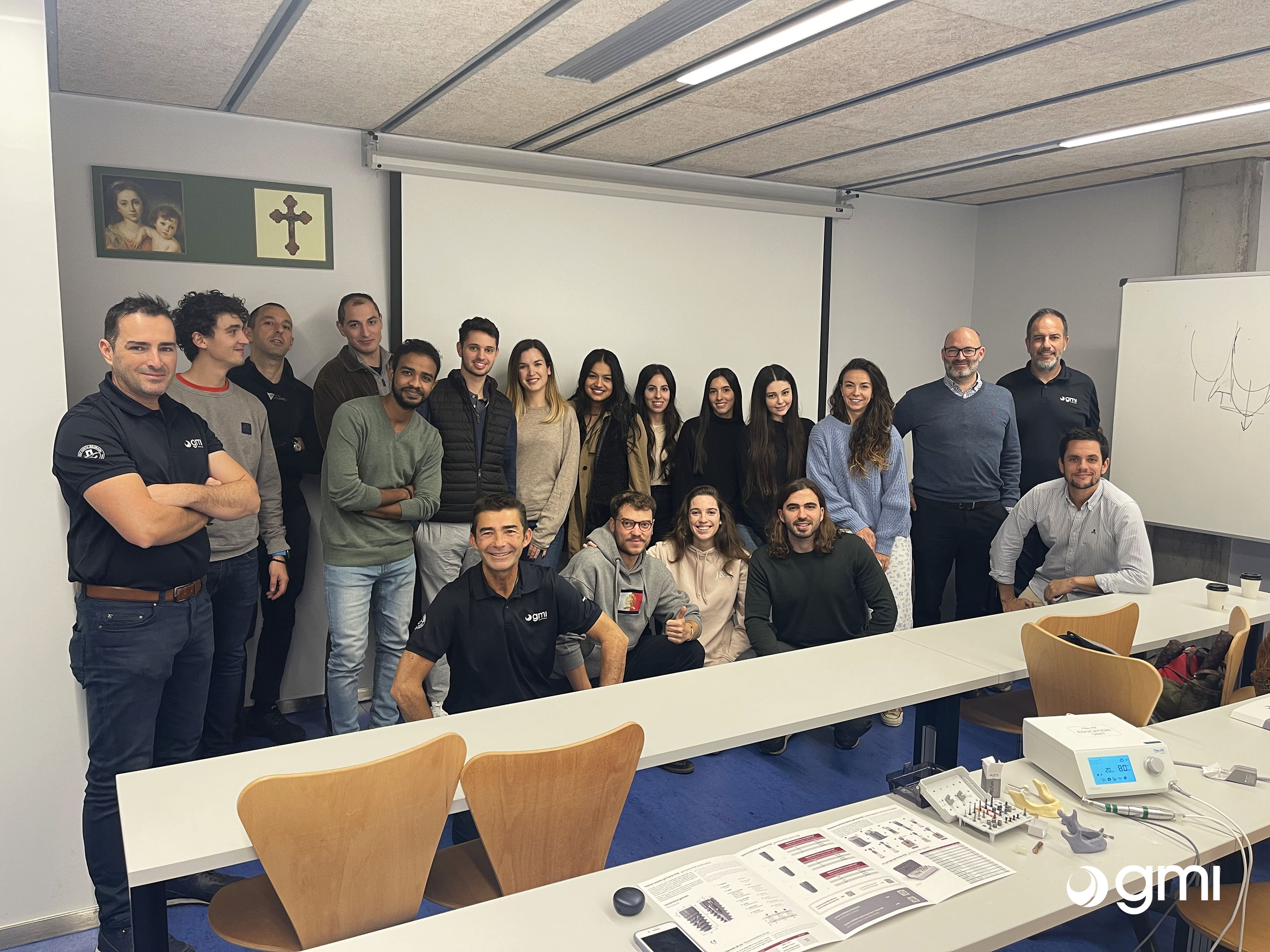 Last Monday, November 21, GMI Catalunya team was at the UIC in Barcelona presenting our Frontier PEAK implant system with drilling sequence practice to the students of the Clinical Residency in Oral Implantology, led by Doctors Marc Quevedo and Pablo Altuna.
Thank you very much to all!
GMI India Course: "Simple implantology"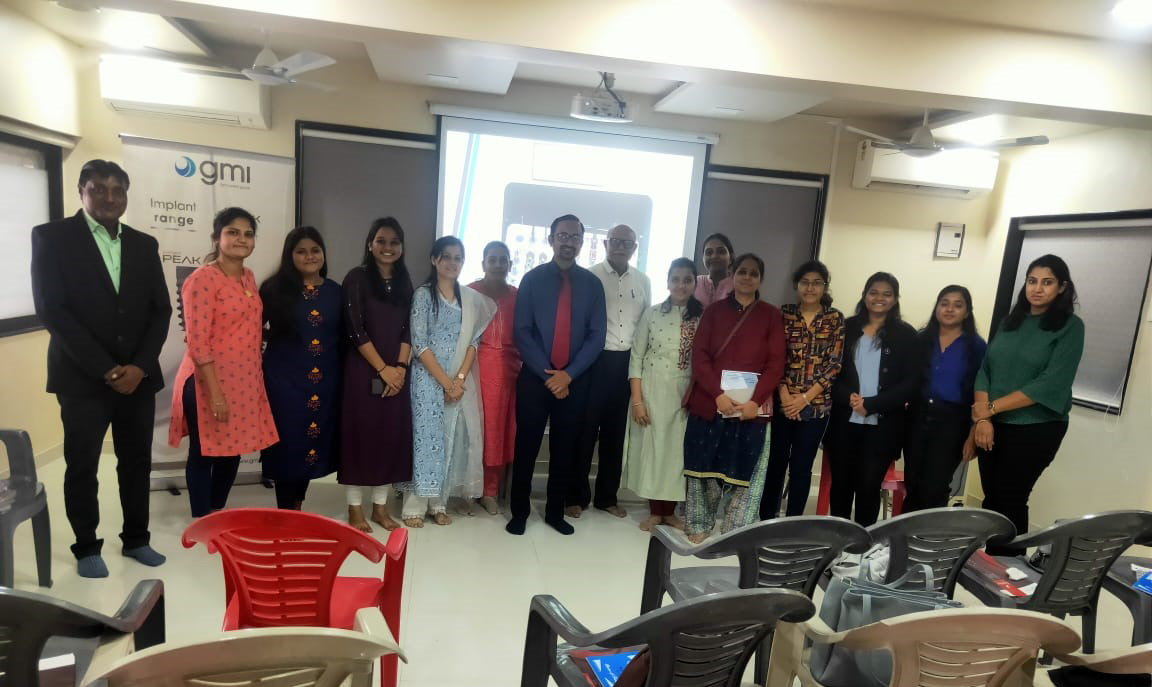 GMI India organized on the 27th the course "Simple Implantology" carried out by Dr. Rahul Kothari.
It was a theoretical-practical course where the students learned to select the appropriate implant for each case, carry out the surgery, take an impression and fix the prosthesis.
GMI France at the ADF Congress in Paris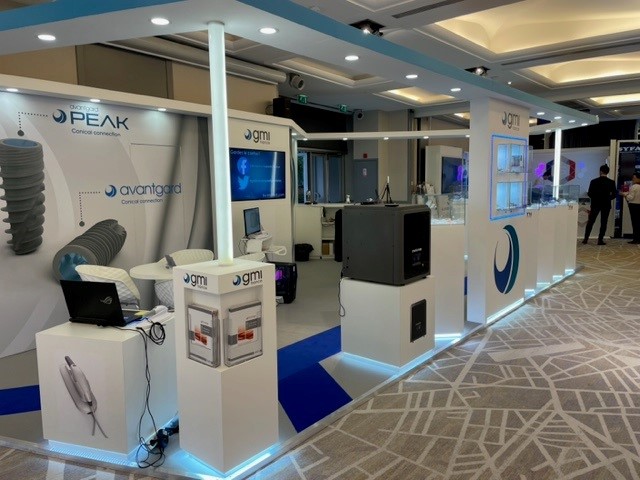 The GMI France team was present at the ADF Congress in Paris from November 22 to 26, presenting our products and news for another year.
At the same stand, Dr. Laurent Bluche gave the lecture "Extraction implantation immediate dans le secteur anterieur: les clefs du succes".
Doctors from India visit our factory and attend the "Immediate Loading" course at the University of Barcelona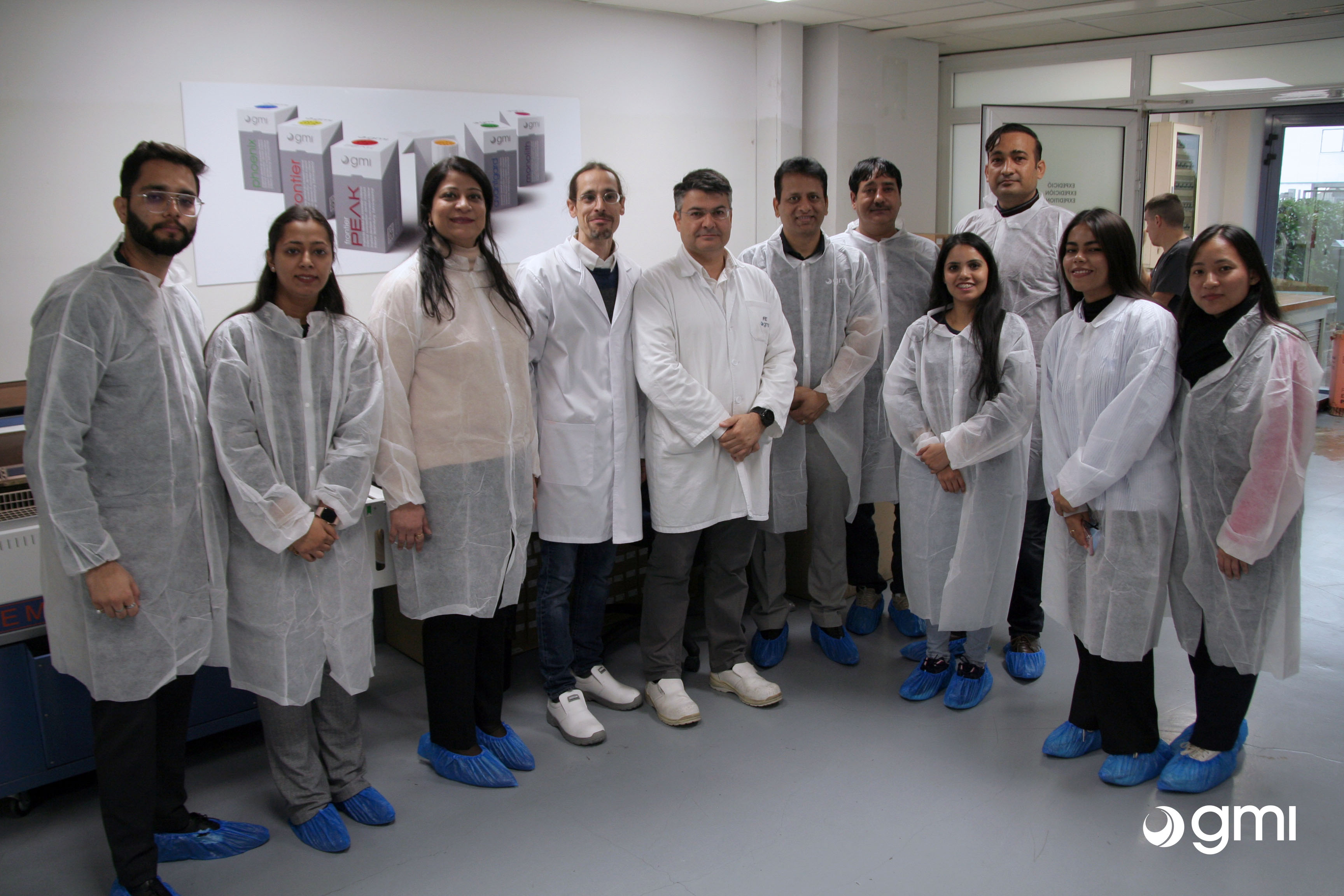 Yesterday, November 21st, we received a group of doctors from India at our GMI factory, accompanied by the director of our subsidiary, Dr. Amrendra Kumar.
The doctors were able to learn about the entire laborious manufacturing process of our implants and attachments, from the arrival of the raw material to the final packaging.
Today, they have attended the course "How to predict success in full-arch immediate loading rehabilitation" carried out by Prof. Iñaki Cercadillo at the Dental Hospital of the University of Barcelona.