News, Events and Training
New GMI course in Malaga
During this week a new 5-day course on initial implantology was organized in Malaga by GMI Spain and conducted by Dr. José Luis Fernández Bordes.
The course has been adapted at all times to the ability, evolution and needs of the students and has included the placement of 12 implants per student in patients.
3di Dental and GMI providing digital solutions in Tanger-Morocco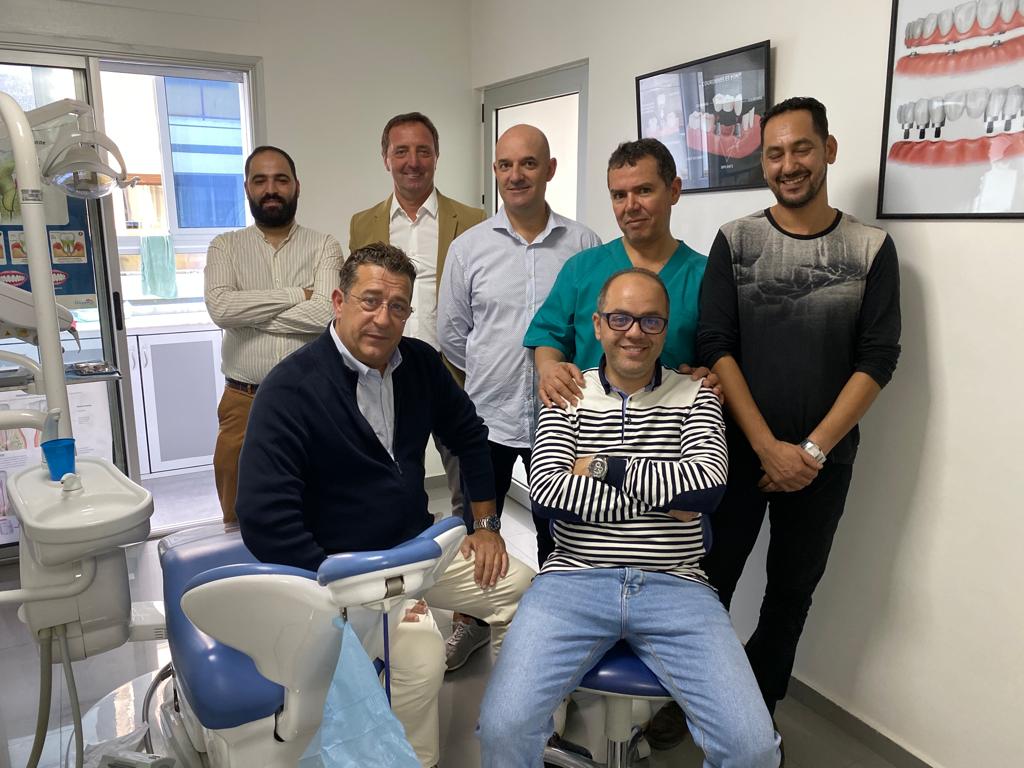 One more time 3di Dental Digital System and GMI Spain providing digital solutions. This time in Tanger-Morocco.
Thank Mr. Antonio Ruiz manager of 3di Dental and Mr. Fernando Hoyo, Dental technician and member of the GMI Scientific Comittee, for his support, commitment and professionalism.
We are preparing new and interesting projects that will help consolidate the market in Morocco.
Doctors from Turkey visit Ilerimplant
Following with the program of visits to our factory Ilerimplant, we have received this morning a group of odontologists from Turkey with our distributor GMI Dental Implant Türkiye, Mr. Ergin Öztürk.
After the presentation of our company and the new product Iceberg·glue they have visited our facilities knowing the whole manufacturing process of our implants and attachments.
Ilerimplant receives two doctors from Iran
Today we welcomed two doctors from Iran at our factory Ilerimplant.
The doctors could meet the whole manufacturing process of our implants and attachments and they could solve their concerns.
Nice to meet you and see you soon!
GMI India in expansion
From India GMI team growing in major cities like Calcuta, New Delhi, Mumbai, Bangalore, trivandrum and very soon in Jaipur where we will start a collaboration with Rajasthan Dental College.
GMI Spain course in Malaga
From October 14th to 18th GMI Spain organized the second international course of initial implantology under the direction of Dr. Jose Luis Bordes.
4 students from France participated accompanied by Mr. Didier Pistre, Manager of GMI France and also a student from Cadiz.
In the training the doctors Juan Manuel Aragoneses and Juan Orts Baguena collaborated.
Each student put an average of 12 implants in upper and lower jaws, unit implants and complete arches with post-extractions.
The training concluded with the delivery of certificates and the traditional gala dinner.
Doctors from Colombia at Ilerimplant
We received yesterday 15th at our factory Ilerimplant a group of odontologists from Colombia accompanied by the Manager of GMI Colombia, Dra. Luz Aida Rivera.
The doctors in the visit to our facilities were able to know the entire manufacturing process of our products.
In the afternoon they attended the presentation of 3di Dental Digital System about digital flow.
GMI France in the ISO of Toulouse
Last October 5th, GMI France was present in the ISO of Toulouse (Implantologie du Sud Ouest) with the lecture of Dr. Jean-Pierre Gardella from Marseille: "Peri.implant mucogingival surgery".
Estrela Ramirez Dental Clinic new GMI Accredited Center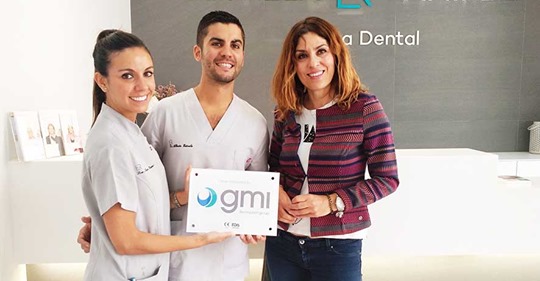 Estrela Ramírez Dental Clinic in Valencia is the new GMI Accredited Center.
Clinic that has been in operation for two years equipped with the latest technologies and a team consisting of four dentists, a hygienist and an assistant.
Regarding the relationship with GMI, highlights simplicity and good results.
Congratulations and thank you for your trust!
Great success in the GMI Workshop by Implantes de Nicaragua
Great success in the Workshop organized by Implantes de Nicaragua (GMI distributor) with GMI Frontier implants. Congratulations!